| | |
| --- | --- |
| Lil Whitey's Custom Carvings | |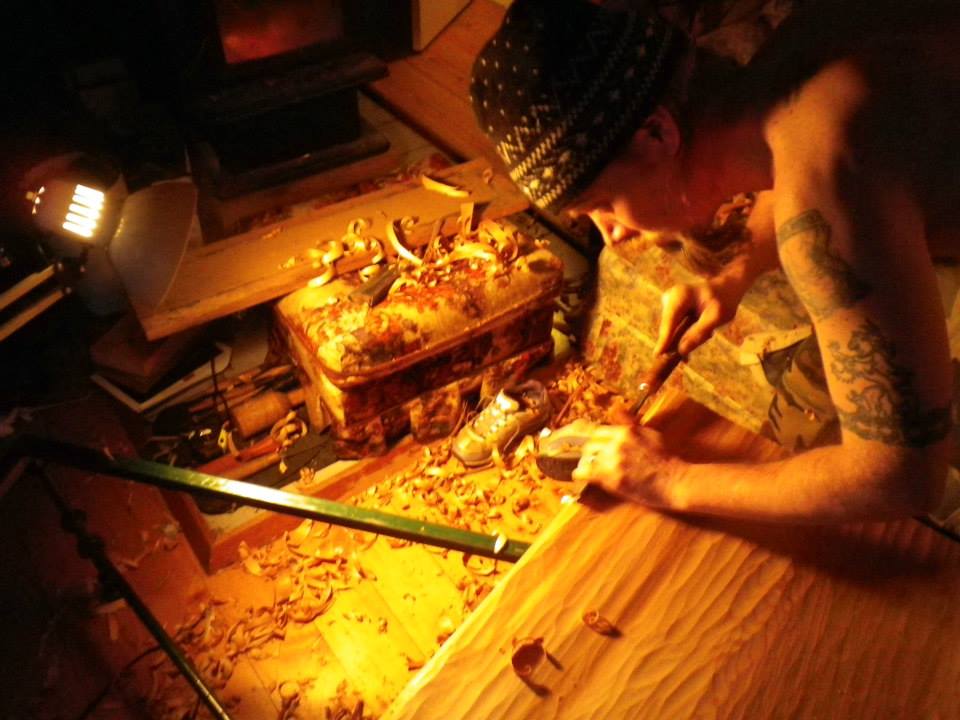 Benjamin Van der Beke
Wood Carver
Port Clements, BC
250-557-4443
For me, carving is in my blood.  My father, Maurice Van der Beke, is an accomplished artist and a collector of native art.   At the age of around 14, I discovered that his eye for art was also a part of me, beginning with a love of drawing.  I dabbled in oil painting but soon discovered wood carving and have been doing it ever since.  The learning curve was cruel on my Dad's chisels!
I've had my ebbs and flows, but wood carving has always been a constant in my life whether working on commissioned pieces or just something to add to my personal collection. 
My artistic philosophy is to make my next project better than my last and to enjoy every minute of it.
Past the rough cuts, no power tools are used.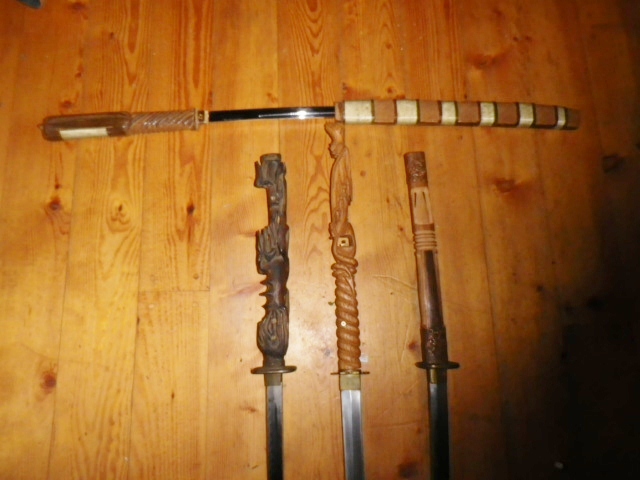 The Sailing Swords. At one point in my life, carving sword handles and scabbards was a part of my recovery; it helped me through the low, lows and the high, highs.  It was also something I did waiting out storms when I was sailing.  Creating these were out of salvaged oak flooring that I had stashed away on my sailboat for these types of projects.
I also found them handy for freeing an anchor line fouled with seaweed.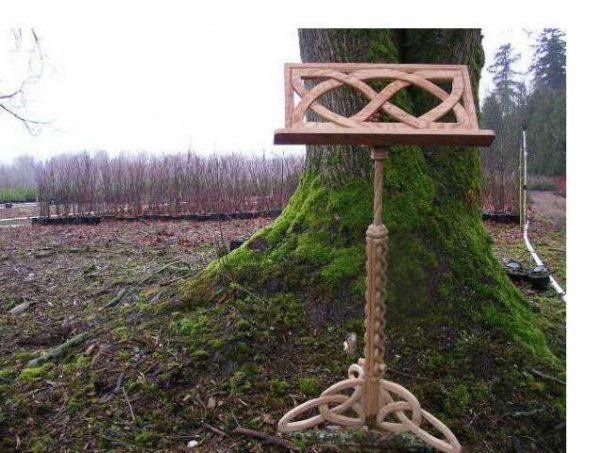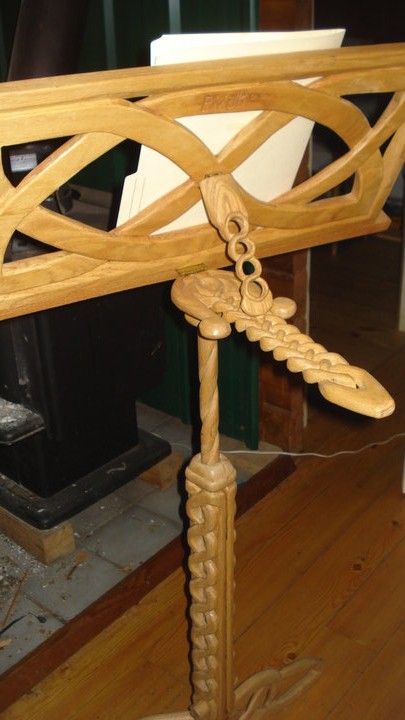 The Wooing my Wife music

stand was carved out of oak and was designed based on her

request that the height and tilt  be fully adjustable.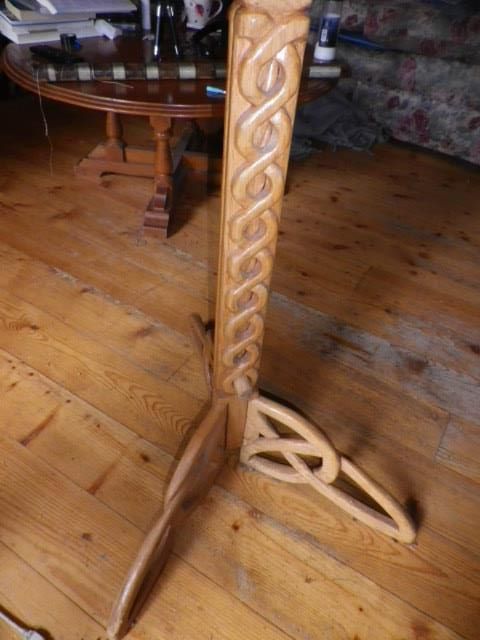 The Haida Gwaii Lore chess board, carved in yellow cedar, was a lesson in interpreting someone else's ideas into my style of art.  After seeing the prototype chess board, the customer, Dale Lore, asked to incorporate salmon, halibut, chanterelle mushrooms and sea asparagus.  It took me a while to come up with the design and after I did, I realized the bottom side was a little bare, so Dale asked me to throw in a razor clam, sea scallop and a dungeness crab.  This was my submission to the 2014 All Islands Art Show in which I placed 3rd in the People's Choice vote.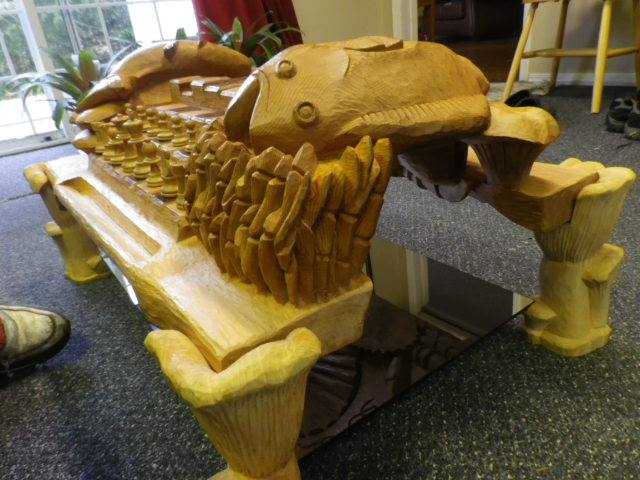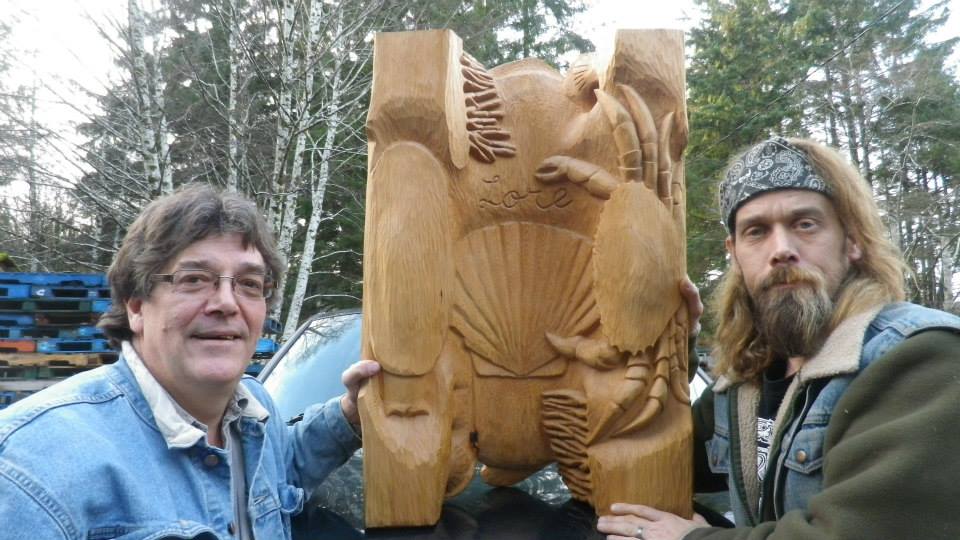 Here are a few of my other works: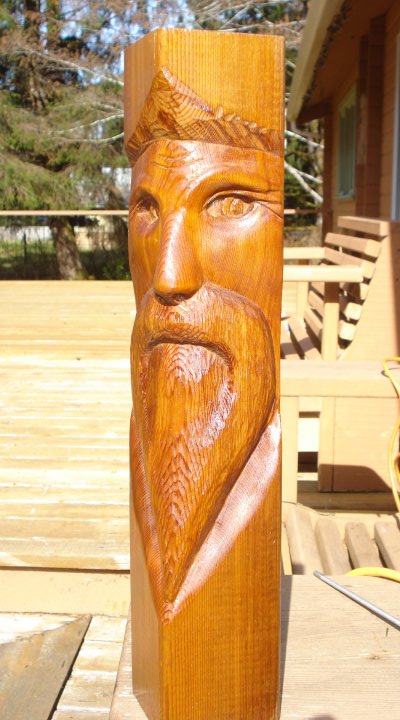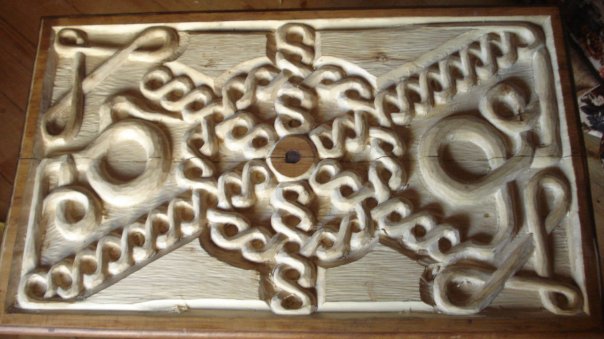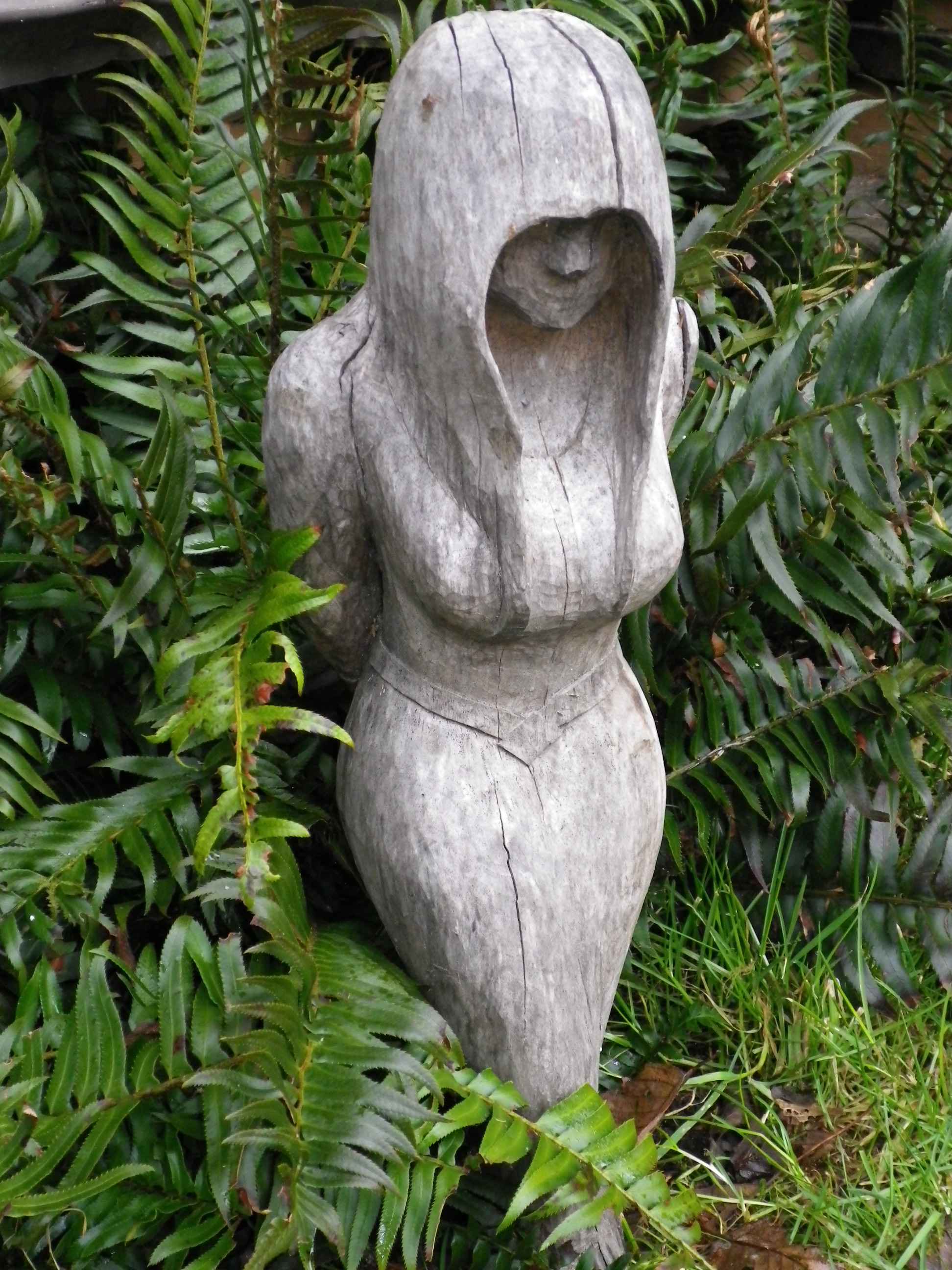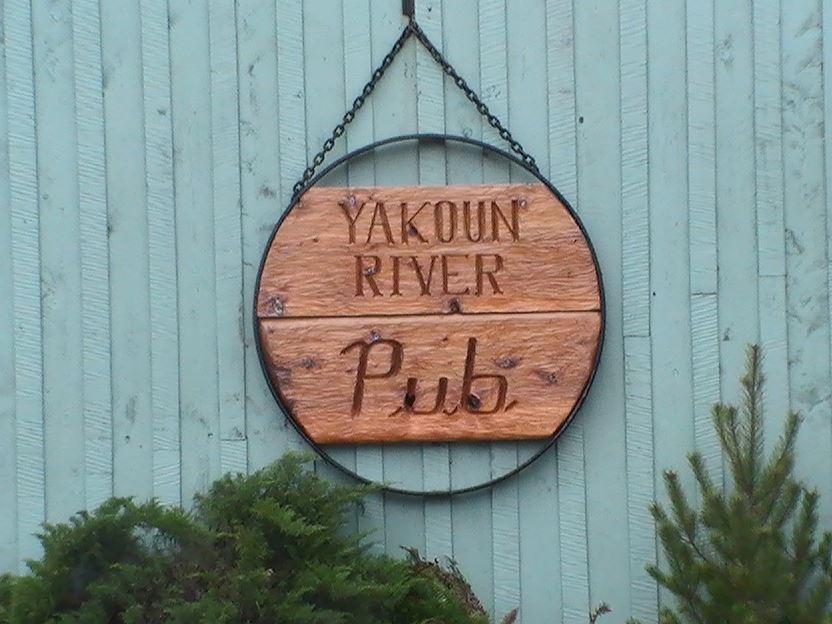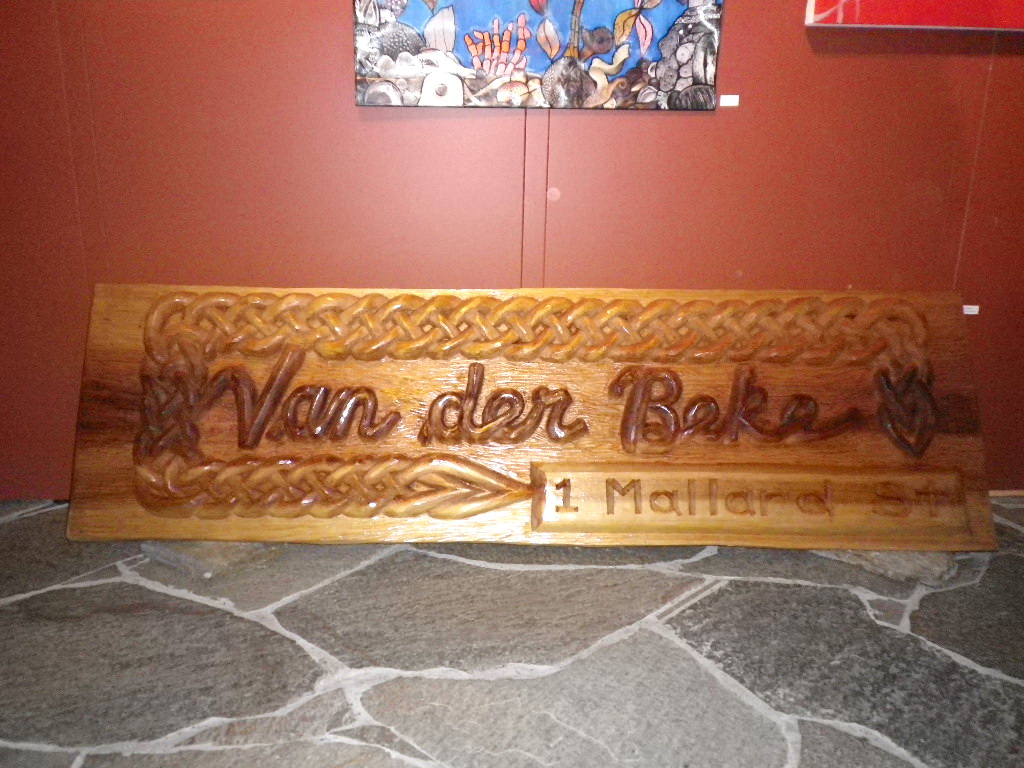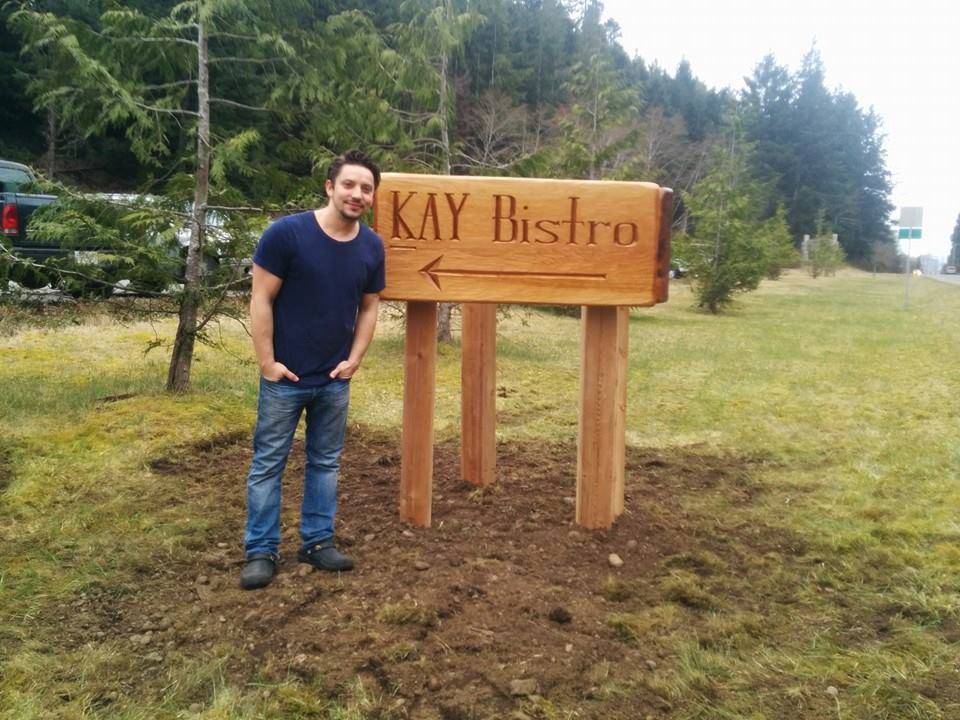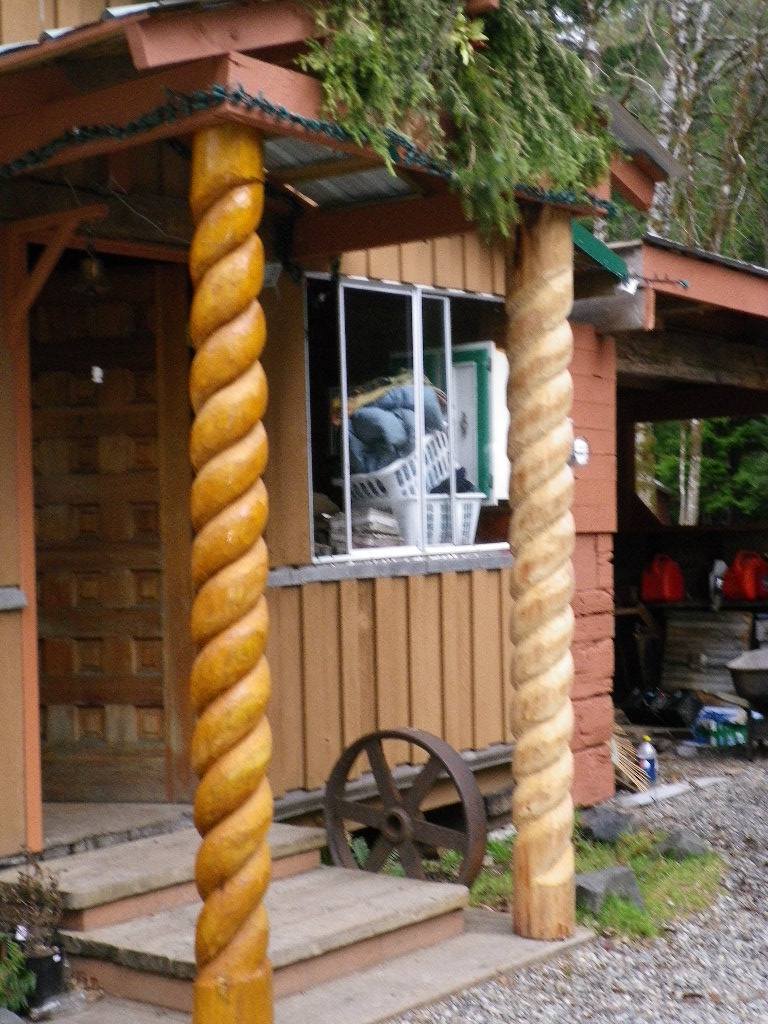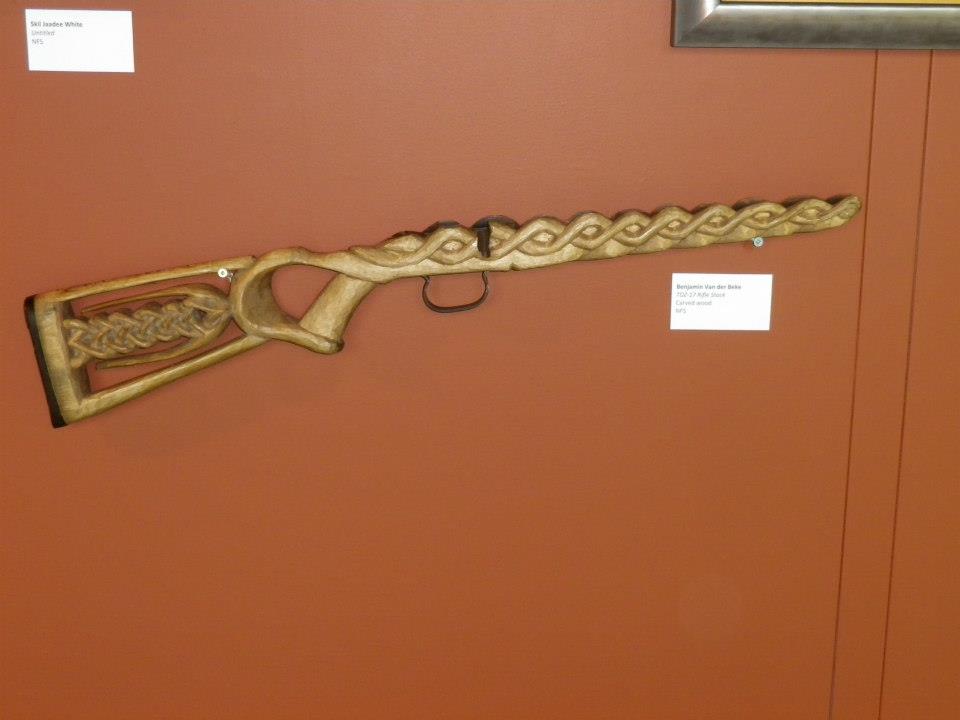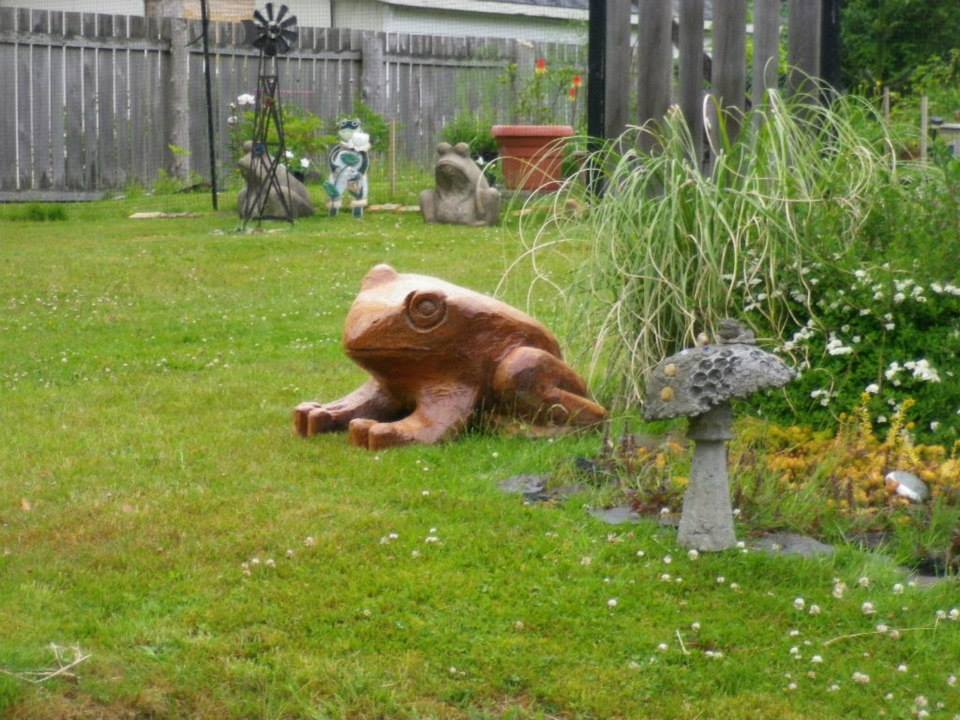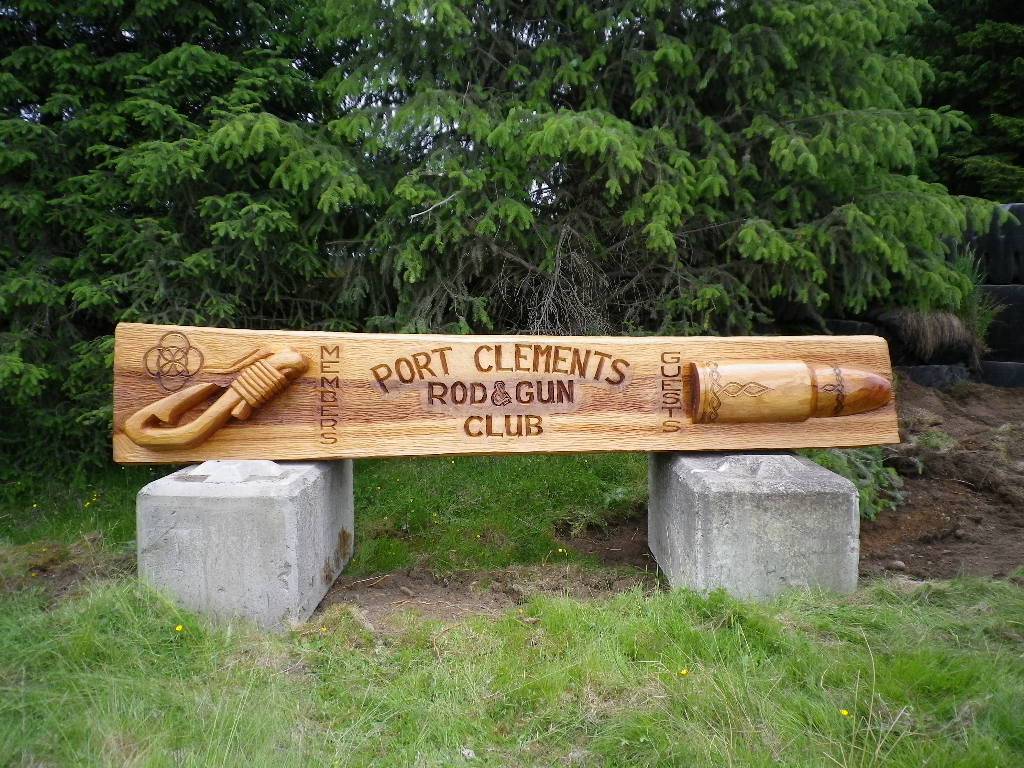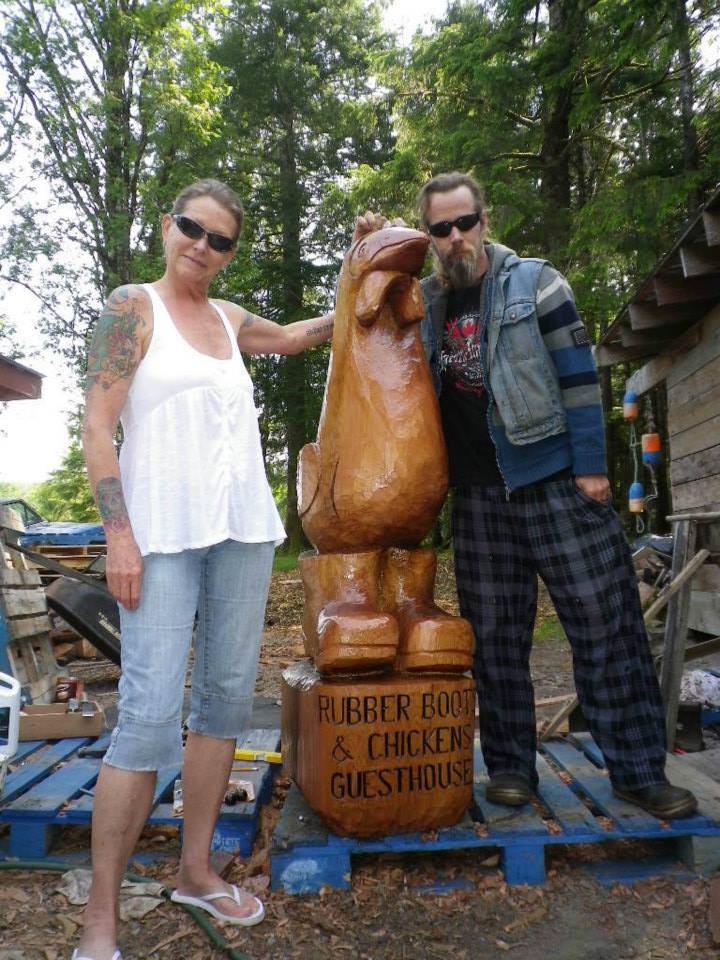 To view my full portfolio, you can see it on the Lil Whitey's Facebook page.
All the best,
Ben Van der Beke