| | |
| --- | --- |
| Success By 6 Haida Gwaii | |
*Cultural Awareness *Childcare *Physical Activity *Community Priorities for Young Children
Contact: Joey Rudichuk
Phone:  778-214-0609
Email: This e-mail address is being protected from spambots. You need JavaScript enabled to view it
Check out the Early Years Resource Guide!
Click here to view and print your copy today!
Printed copies arriving soon in your community!
---
About Success By 6 ®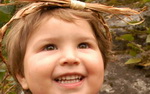 Success By 6® is an early childhood development initiative dedicated to providing all children with a good start in life. It helps to ensure that children ages 0 to 6 develop the emotional, social, cognitive, and physical skills they need for healthy development.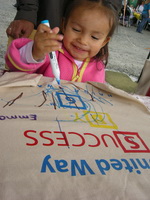 Success By 6® builds and enhances community through engaging citizens in early childhood development, and funding programs that strengthen services for young children and their families. Funded programs include literacy, nutrition, children's play, parenting and family skills development.
Prevention-focused, research-informed and community-based, Success By 6® envisions a community where all children are valued, respected, nurtured, loved and given the opportunity to develop to their full potential as creative, caring, competent and responsible adults.
Every child on Haida Gwaii experiences healthy development
To jointly advance Early Childhood Development on
Haida Gwaii
To build the capacity of parents and communities throughout Haida Gwaii so that children 0-6 can be:
*  Healthy
*Safe and secure
*Socially engaged and responsible
*Successful learners
*Community-driven *Inclusive and diverse *Collaborative  *Sustainable
---
In British Columbia, Success By 6® is a unique partnership among the Credit Unions of BC, United Ways, the BC Government through the Ministry of Children and Family Development (MCFD) and our communities.
Since April 2003, the Early Childhood Development Provincial Partnership (ECDPP) has successfully facilitated the development of Success By 6® initiatives that reach close to 250 communities across the province, bringing together hundreds of key leaders from all sectors (business, labor, health, education, social services, Aboriginal communities, etc), and raising millions of dollars worth of contributions, including cash and in-kind donations. Funds raised in local communities will stay in the community to support identified early childhood development priorities.
In collaboration with local communities and early childhood development professionals, the ECDPP continues to build "child-friendly" communities and support the healthy growth and development of young children and their families.
---
Success By 6® Haida Gwaii Projects: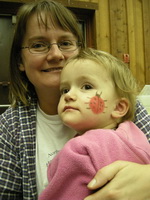 Haida Child and Family Services was funded in Old Massett for a Parenting and Regalia making Program which focused on parenting through culture. Haida singing, language and button blankets were the focus for 20 parents who attended the program with their children for 10 weeks. Parents reported being proud to learn new skills and excited to continue teaching culture to their children.
Haida Gwaii Society for Community Peace received funds to create a children's garden with plants, ramp, deck and a stump chair. Once completed, the Children's Garden will be a lively and beautiful green space for children to explore, (photos to be posted later).
Strong Start facilitators in Sandspit and Masset are enhancing their programs with indoor equipment or appropriate sized outdoor playground equipment, continuing to work with the natural playground theme.